Francesco Bertolaccini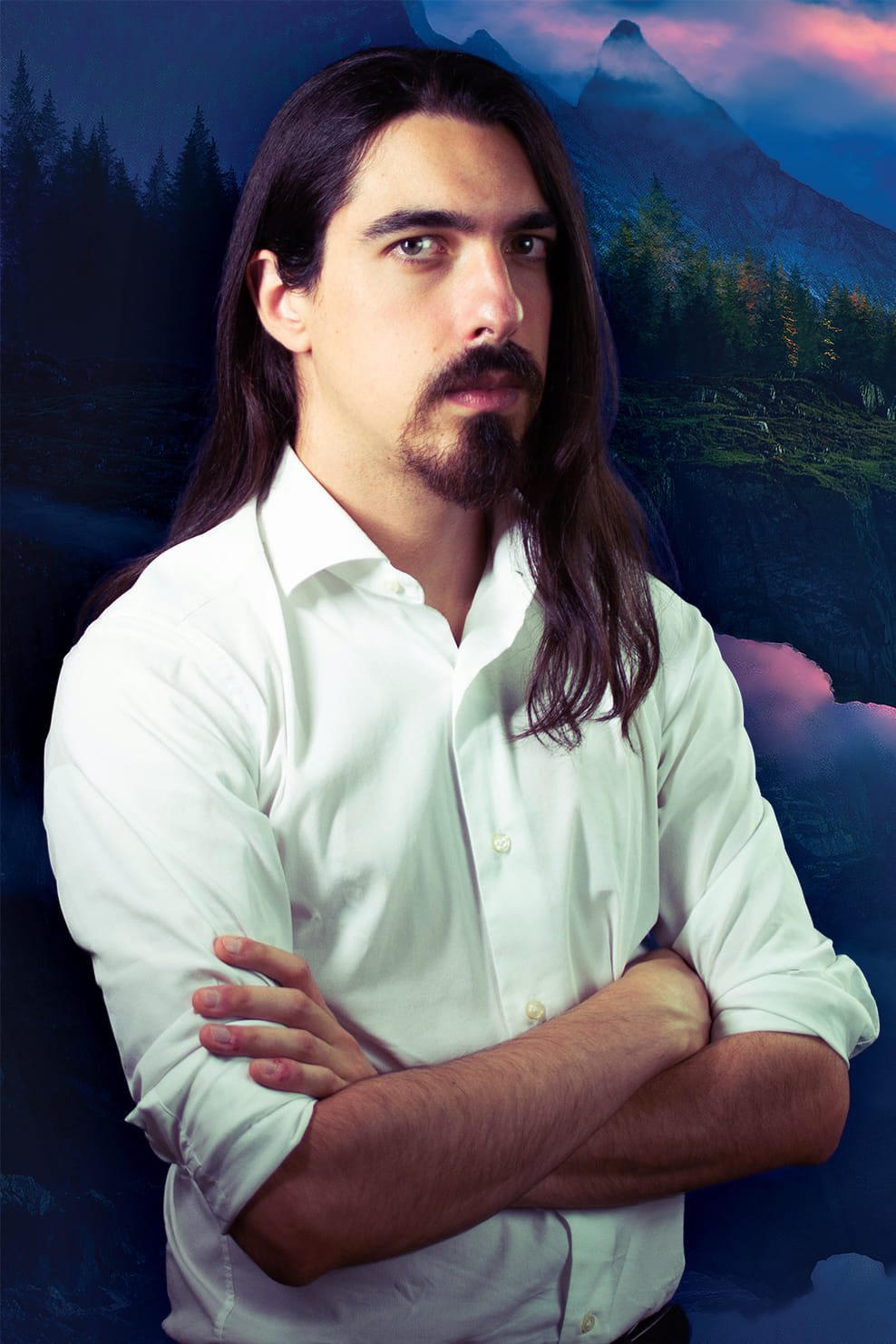 Instrument:
Bass, (Computer) keyboard, Demo guitars
From
Tempio Pausania, Sardinia
When did you start playing?
My brother asked for an electric guitar after playing Guitar Hero on our PS2 when I was around 12. He didn't play it much, so I ended up playing it instead.
What's in your music folder?
Lots of stuff. The important bits: Stratovarius, Sonata Arctica, Nightwish, Moonsorrow, Wintersun, Blind Guardian, Children of Bodom, Edguy, Avantasia, Angra
Favourite guitarists:
Timo Tolkki, Jani Liimatainen, Tony MacAlpine
Favourite albums:
Ecliptica – Sonata Arctica
Elements pt. 1 & 2 – Stratovarius
Theater of Salvation – Edguy
Nightfall in Middle Earth – Blind Guardian
Follow the Reaper – Children of Bodom
Sagas – Equilibrium
Valley of the Damned – Dragonforce
Voimasta ja Kunniasta – Moonsorrow
Maximum Security – Tony MacAlpine
Non al denaro, Non all'amore, Nè al Cielo – Fabrizio De Andrè
First concert attended:
Can't remember the exact year nor date, it was around 2010-2011. Necrodeath & MasterCastle playing at Muddy Waters Live Music Club in Ligury.
First album bought:
I think it was Octavarium by Dream Theater. But the first physical album I received was the re-edition of Takatalvi - Sonata Arctica that a friend of mine gave to me as a birthday present.
Favourite Havenlights song:
Havenlights
Favourite videogames:
Gothic 2 (great soundtrack, but maybe I'm being nostalgic...), Risen 1-2-3, Elex (still waiting for the sequel! One can dream…), basically anything from Piranha Bytes.
Final Fantasy X (GREAT soundtrack), Mass Effect 1-2-3 (yes, even the third)
Favourite food:
Pizza, Lasagne, I don't really care for food enough to have any other favourites.
Day job:
Computer Science student
Hobbies:
Computer programming, electronics
A last wise sentence/motto:
Find a job you love doing, and you will have one less thing you love doing.